Aromatherapy products, stars have been used and loved for years. Never tested on animals. Candle/Go Green with Apricot Coconut wax with little bit of Shea butter. Enjoy luxurious non-toxic, healthy vegan candles kosher, organic. It's not just a trend; it's a way of life.
Testimonials
Arnold Schwarzenegger

I love Milena candles! They smell amazing. Only candles we are using in the house.

Christopher McDonald

Love Milena candles. I use them for years!

Silvester Stallone

Love Milena candle. My wife love vanilla, and I got Creme Brulee,smells amazing!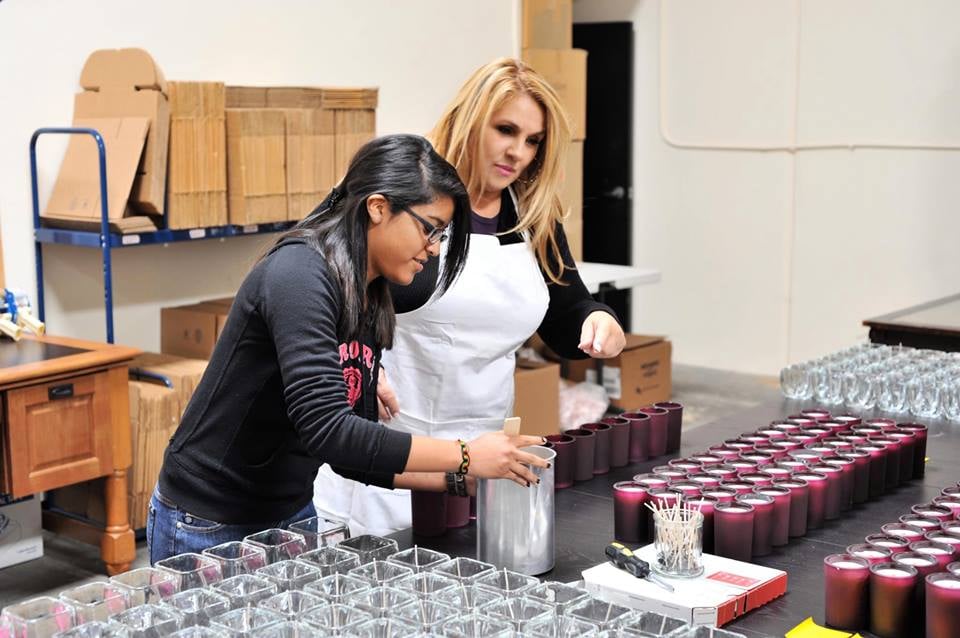 Wednesday's Child on FOX 11
Many years supporting
Wednesday's Child, sponsored by the Freddie Mac Foundation, is a weekly television segment about adoption that helps find permanent, loving, adoptive families for children in foster care. On the website, one can view photo listings of waiting children.
In Los Angeles, each Wednesday and Sunday night on FOX 11 10 O'clock News, FOX 11's Christine Devine profiles children looking for loving families to call their own in "Wednesday's  Child"
Foster Care Hotline
(800) 697-4444
Read More
My collaboration with the Calvin Klein underwear model actor influencer social media sensation ❤️💫☀️✨✨⭐️ Amazing SEXY candles celebrities loves ❤️
WHAT OUR CUSTOMERS ARE SAYING
Anna Maria Horsford American actress love Tuberose body butter

Anna Maria Horsford American actress love Tuberose body butter

Emmy gifting suite was amazing!  7 Emmy nomination Underground Railroad TV drama series

Emmy gifting suite was amazing!  7 Emmy nomination Underground Railroad TV drama series